Hot touches with a pleasant cooling effect
Especially for the hot summer days, we have come up with something special for you!
"Cool Sensuality" – our summer special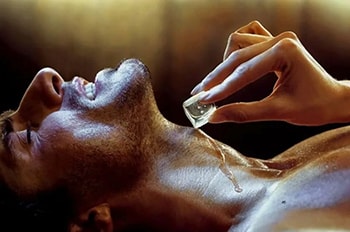 We extend our hot erotic massages with refreshing, cooling elements and combine sensual touches creatively and harmoniously:
Cooling water mist on the skin
Ice cubes on the body
Invigorating aromas in the air
Refreshing delicacies on the tongue
…And other cool surprises…
Let us reawaken your spirits!
Each of our massages can be combined with "Cool Sensuality". There are no additional costs.
Just mention that you would like to book the special when making an appointment.